Times have changed for the role of the dental assistant
The Dentist's Diplomat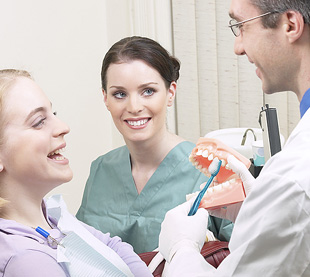 This is an instructive summary of the qualifications and the duties of the present day Dental Assistant -- The Diplomat standing between the dentist and lost income.
The Dental Assistant of Today is the office accountant, the efficiency engineer and the diplomat standing between the dentist and wasted time - Lost Income.
This pamphlet is not a text-book, nor is it intended to lay down infallible rules. It presents rather a rough outline and a summary or the qualifications and duties of the Assistant.
Probably the best proof of the actual value of the Assistant in a dental practice is the fact that a dentist who has once employed a really capable Assistant is always reluctant to dispense with her services. There are many little things about a dental office that help to make or break the practice, little things that a woman will notice and take care of when the dentist himself overlooks them. And if he is relieved of these details, his time is free for real productive work that increases the income of the office.