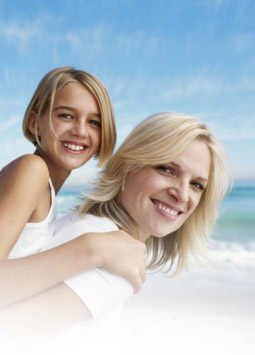 Why Waterlase?
Waterlase® is fundamentally transforming the way patients experience their dental visits.
PATENTED HYDROPHOTONIC TECHNOLOGY
Waterlase® Dentistry uses a patented technology from BIOLASE, the world leader in dental lasers, combining laser energy and a spray of water, a process called HydroPhotonics, to perform a wide range of dental procedures on teeth, gum and bone more comfortably. Typically, Waterlase Dentists use fewer shots and less anesthesia reducing patient anxiety and providing a more relaxing dental experience.
FEWER SHOTS & LESS ANESTHESIA
Waterlase® is a versatile tool that allows dentists to cut teeth, bone and gum tissue with less trauma and do procedures that can't be done with traditional tools such as the drill and scalpel. Your Waterlase® dentist will determine what type of treatment is appropriate for your needs.
PROVEN TECHNOLOGY, COMFORTABLE CARE
Lasers have long been the standard of care in medicine for many surgical and cosmetic procedures such as LASIK, wrinkle removal, hair removal and many others. The Waterlase® was approved for hard tissue procedures in 1998 and since has been cleared for numerous additional dental procedures. Thousands of dentists around the world have performed millions of procedures with less need for shots, anesthesia, drills and post-op numb lips.