A word from Dr. Thomas P. Connelly, Cosmetic Dentist.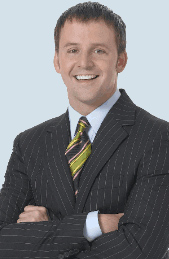 Without question, one of the most popular inquiries in my office is about porcelain veneers:
Will they look fake?
Will they look like Chiclets?
What color will they be?
How long does it take?
What do they cost?
Porcelain veneers, if done by an experienced dentist, using a high quality lab, can look exactly like natural teeth. The color, shape, length, width, and alignment of the veneers are all controlled by the dentist, lab technician, and most importantly the patient. Communication is key. We have complete control over the outcome of the final result provided we gather the proper information from the patient, to deliver what they want - in all aspects of the procedure.
Typically an entire smile makeover (20 veneers) can be completed in about 2 weeks. More involved cases could take 3-4 weeks depending on the circumstances.
There are a wide variety of veneers a dentist can have made from a laboratory. Inexpensive veneers are milled by a machine out of a solid block of porcelain, with the dentist having little to no control over the final color and shape. High quality veneers are hand made individually using a paint brush and feldspathic porcelain powder. This process allows complete control of the final veneer shape, color, length and width. It is also very labor intensive and generally drives the dentists fee closer to the $2000 per tooth price.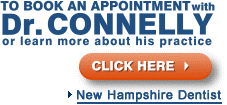 Click here to watch porcelain veneers video.


This is an instructive summary of the qualifications and the duties of the present day Dental Assistant -- The Diplomat standing between the dentist and lost income. | read more |

Are you afraid of the dentist
December 20, 2009

Dental Code of Ethics
December 20, 2009

December 20, 2009

Simple Cavities upon Exposed Surfaces
December 20, 2009

Please contact us if you would like to have your dental video posted on Findadentist.com
December 20, 2009

Nearly all of the mammalia possess a more or less complicated dental system.
December 20, 2009