FindaDentist.com Goes Home for Show #2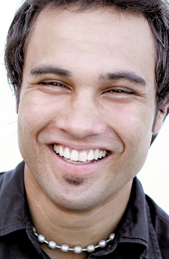 Medford MA - January 31, 2005
FindADentist.com, the online dental directory featuring over 120,000 practicing dentists, attended the 30th Annual Yankee Dental Congress in Boston as their second major marketing attempt at a dental show. The trip was not a hard one - the web company is based right outside of Boston.
"Our attendance was a no-brainer", says Brian Benko, president and CEO of the company. "Since we're a small company, we were originally trying to attend only the most high-profile shows. But after further consideration, this was a great opportunity to get our name out there among the dentists of New England - especially because we are New Englanders".
The trade show lasted from Thursday morning to Saturday evening, and featured hundreds of exhibitors promoting themselves to nearly 30,000 dental professionals.
"There was a huge interest in the company, as well as in the internet in general. But that's not all that surprising. New Englanders - and especially Bostonians understand the value of technology and the value of marketing their business on the world's fastest growing medium" says Benko.
FindaDentist.com strives to attend these types of shows not only to promote their own directory, but to continue to educate dentists on the effectiveness of web presence.
"The word "DENTIST" is searched on the web nearly a million times a month. It's time dentists everywhere start capitalizing on this patient potential. There are still far too many dentists who spend tens of thousands of dollars in the phone book, but refuse to pay even 10 cents a click on Google".
Once again, the success of the Yankee Dental Congress proved to be another beneficial step for FindaDentist.com. They plan to continue the marketing efforts at the Chicago Dental Show in February.
Medford MA - January 31, 2005


This is an instructive summary of the qualifications and the duties of the present day Dental Assistant -- The Diplomat standing between the dentist and lost income. | read more |

Are you afraid of the dentist
December 20, 2009

Dental Code of Ethics
December 20, 2009

December 20, 2009

Simple Cavities upon Exposed Surfaces
December 20, 2009

Please contact us if you would like to have your dental video posted on Findadentist.com
December 20, 2009

Nearly all of the mammalia possess a more or less complicated dental system.
December 20, 2009