The Windy City Welcomes FindaDentist.com With Open Arms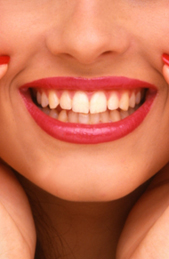 Medford MA - February 28, 2005
Despite bitter temperatures and frigid wind chills, FindaDentist.com made their third appearance at a dental exhibition show - this time in Chicago from February 24-27. The Chicago Dental Society's 140th Annual Midwinter Meeting was intensely successful for the online dental company - who made more sales at this meeting than the previous two attended.
"Great show, great success and great feedback from the dentists", says Brian Benko, president and CEO of the company. "The aisles were filled the entire time with people - and there were very few times that every one of our employees who attended were not explaining the concept of our website to interested dentists".
The trade show, which was open from Friday until Sunday afternoon, had over 32,000 attendees - nearly 9,000 of which were exhibitors.
"The fact that we were just one company out of that many - and had such success really speaks to the exposure we're getting. Last month, we had 150,000 unique IP addresses come to our site. The correlation between the attendance of these shows and our increase in business is no coincidence. " says Benko.
Interestingly, of the 32,814 attendees to this years show, 88% of them registered online on the Chicago Dental Society's website. This, says Benko, is exactly why FindaDentist.com continues to market to these mediums.
"They're getting it - if 88% of dental professionals registered online, that means they understand the value, the efficiency of being on the Internet. Now, our goal is to get the majority of them marketing themselves online one way or another".
FindaDentist.com will work through the next two months continuing to market online and through direct mailers before attending their next trade show in Anaheim, California in May.
Medford MA - February 28, 2005


This is an instructive summary of the qualifications and the duties of the present day Dental Assistant -- The Diplomat standing between the dentist and lost income. | read more |

Are you afraid of the dentist
December 20, 2009

Dental Code of Ethics
December 20, 2009

December 20, 2009

Simple Cavities upon Exposed Surfaces
December 20, 2009

Please contact us if you would like to have your dental video posted on Findadentist.com
December 20, 2009

Nearly all of the mammalia possess a more or less complicated dental system.
December 20, 2009