Internet Dental Partnership Promises Ease for Patients and Powerhouse Exposure For Dentists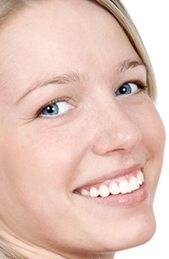 Fishkill, NY - June 4, 2004
FindADentist.com, the online dental database for new patients, and DentalPlans.com, the interactive website for discount dental plans, have partnered together, in attempts to provide the most comprehensive and thorough service for the potential patient looking to fulfill their dentistry needs.
The announcement of the partnership comes only a few days after the official launch of FindADentist.com. FindADentist.com was developed to be one of the most easily navigated and efficient medical professional search tools on the web. DentalPlans.com has been operating since 1999, and was developed by President George H. Michaelides and CEO Joshua Babyak as a creative and reasonably priced alternative to standard dental insurance. While each site will remain as separate entities, both now link to and endorse one another.
The founders of each company say the partnership is designed to reach the multiple needs of a patient as they search for dental service. "We're not trying to be a one-stop shop for every single dental need in the industry," says FindADentist.com CEO and founder, Brian Benko. "I took my time to search for the right company to partner with, and DentalPlans.com was, by far, the most reputable".
The announcement of the partnership is especially beneficial for the dentists currently listed with FindADentist.com, as well as the ones accepting the programs featured on DentalPlans.com. The partnership means more exposure for both sites, which can equal heavy traffic from potential customers.
Both sites are currently ranked within the Top 3 results on major search engines such as Google and Yahoo.
Fishkill, NY - June 4, 2004


This is an instructive summary of the qualifications and the duties of the present day Dental Assistant -- The Diplomat standing between the dentist and lost income. | read more |

Are you afraid of the dentist
December 20, 2009

Dental Code of Ethics
December 20, 2009

December 20, 2009

Simple Cavities upon Exposed Surfaces
December 20, 2009

Please contact us if you would like to have your dental video posted on Findadentist.com
December 20, 2009

Nearly all of the mammalia possess a more or less complicated dental system.
December 20, 2009